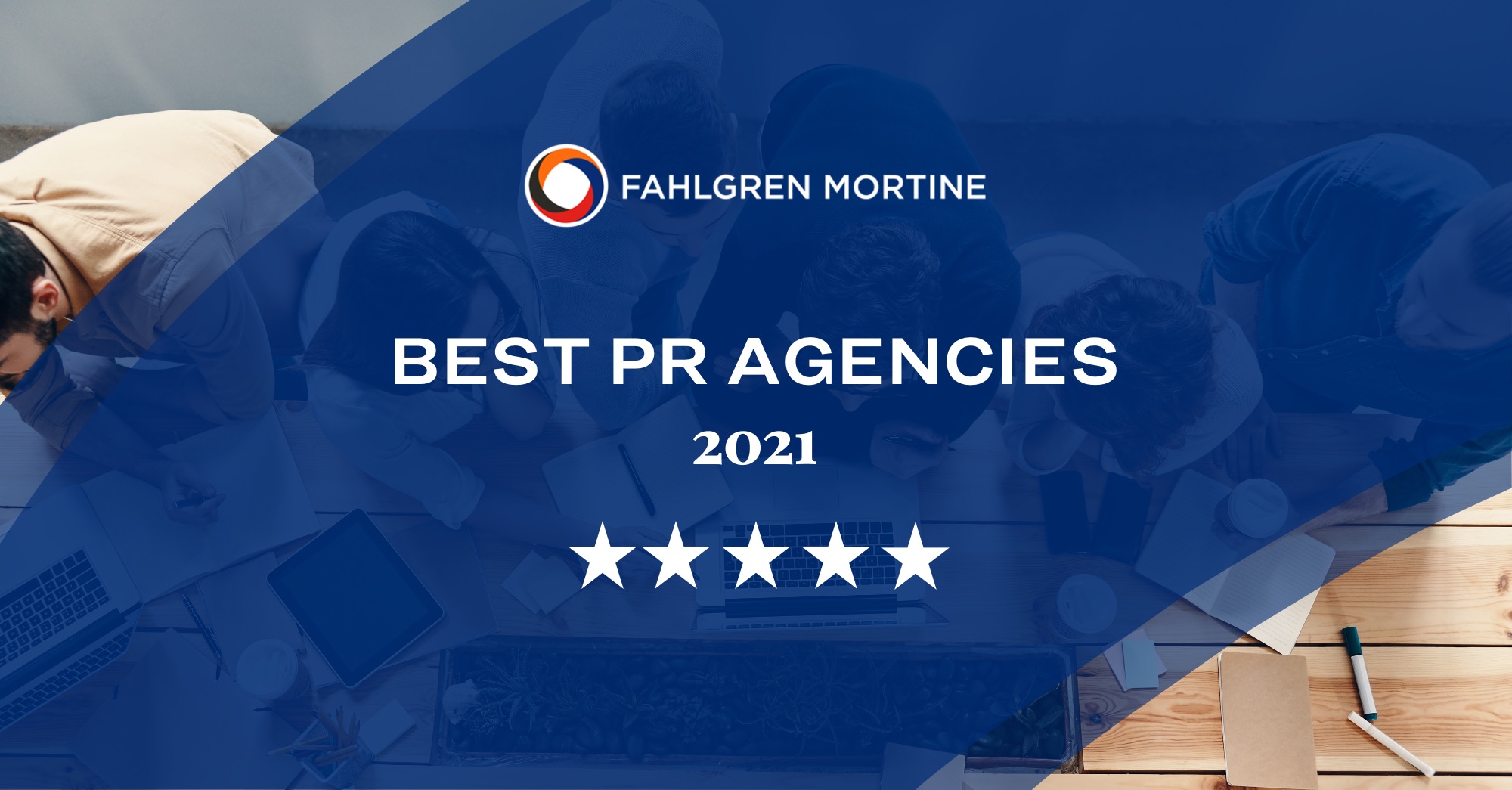 COLUMBUS, Ohio (October 29, 2020) – Fahlgren Mortine earned a five-star rating on the Forbes magazine inaugural list of Best PR Agencies for 2021. The list is presented by Forbes and Statista Inc., a leading statistics portal and industry ranking provider. The award list was announced on October 27th, 2020 and can currently be viewed on the Forbes website. Fahlgren Mortine is one of 108 agencies to garner the prestigious five-star ranking, and the one agency in Ohio to do so.
To develop the list, Statista surveyed more than 12,700 industry experts and 20,500 customers who nominated more than 5,000 firms. Participants were asked to indicate how likely they were to nominate a particular agency on a scale of zero (very unlikely) to 10 (very likely). Statista then narrowed the list to the top 200 and gave those that received at least the median score a four-star rating and those that exceeded the median score a five-star rating.
"We are thrilled to be part of Forbes' inaugural list of Best PR Agencies," says Neil Mortine, president and CEO. "Our rating is exciting for our entire team, and we take great pride in our recognition for exceeding industry benchmarks just as we strive to do for our clients." Fahlgren Mortine's rating on the Forbes list is consistent with other benchmarks the company uses to measure performance – the agency's Net Promoter Score, client satisfaction rating, relationship longevity and employee tenure regularly exceed the industry standard.
The company's longstanding integrated offering helped Fahlgren Mortine earn a spot on the Forbes list. As part of the announcement of the list, Forbes described: "As public relations professionals look to navigate their clients through an uncertain and noisy 2020, PR firms have spent years further diversifying their offerings beyond the classic pitch."
About Fahlgren Mortine
Fahlgren Mortine is an integrated communications company helping brands engage in ways that are precise and meaningful. The agency is headquartered in Columbus, Ohio with locations in Cleveland and Dayton, Ohio; Charleston, W. Va.; Boise, Idaho; Denver, Colo.; Chicago and New York City. Fahlgren Mortine provides an integrated offering to clients around the world with industry specializations in business-to-business, consumer, higher education, healthcare and tourism/economic development. Capabilities include social media, digital services, advertising, public relations, research, branding, media planning/buying, creative and design. TURNER, a subsidiary of Fahlgren Mortine, delivers industry-leading public relations, content development, influencer programming and social media services and represents some of the world's best resorts, destinations and lifestyle brands. Fahlgren Mortine was named a 2020 PRNEWS Top Place to Work and 2019 Bulldog Reporter Agency That Gets Results. For more information, visit www.fahlgrenmortine.com.
Media Inquiries
Nicole Erdeljac
Corporate Communications
614.595.9678
nicole.erdeljac@fahlgren.com